The expert team at TTSS can install nurse call and panic alarm systems, as well as managing both new and existing systems for our customers.
Whatever your budget or requirements, we can design and install a system to match, or alternatively we can take over the management of your existing system; giving you the peace of mind that you, your residents or a loved ones are in safe hands.
We understand that each of our customers has their own individual requirements, which is why we ensure that these are all taken into careful consideration before any work is undertaken. Although this is a relatively new aspect of our service, our team have been fully trained by AidCall and our engineers have been established in the security and telecoms industry for over 25 years, which means that you can feel confident that you are working with the local experts when you choose TTSS to install or maintain a nurse call system in Clacton, Colchester, Ipswich, Essex, Suffolk and beyond!
NEW SYSTEMS SUPPLIED INSTALLED AND MAINTAINED FOR CARE HOMES AND HOSPITALS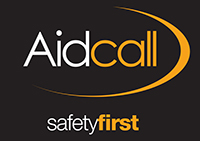 Fitting a nurse call system can be disruptive, time consuming and expensive.
A wireless system such as Aid Call's, however, can be installed and updated with minimal disruption. Because there is also no need to install cables to any of the call points, the impact is minimal, which is reassuring at a time of increased pressure on resources and environments. Wireless systems also have lower installation and operating costs and are quicker and easier to install.
The systems are infinitely changeable and expandable allowing for the constant ability to deal quickly with ever changing priorities and demands. Our system is safe, reliable, cost effective and good value for money. It can be designed to suit individual requirements and needs and adapted to work within your budget.
It also has a variety of features which can help to maximise staff efficiency and help to improve the overall quality of care offered to clients and patients.
With an Aid Call system from TTSS you're in safe hands!
Infection controlled
All elements of our Touchsafe® Wireless Nurse Call range, which need to be touched or handled, are embedded with powerful antimicrobial additives to help combat the spread of infection and to ensure extra patient safety. This provides lifelong protection, that won't wear away.
Accredited
Wireless emergency communications equipment must comply with the EN 300 220- 2 (2007) Class 1 requirements – which are mandatory for essential life-safety systems. Our products are designed to meet the highest Class 1 European safety critical accreditation.
Secure
Our system uses the dedicated Pan European 869Mhz alarm frequency in conjunction with 'listen before talk' anti collision technology. meaning that the call point transmits until it receives acceptance from the display panel. This unique two way system ensures that all calls are received securely.
Arrange a Site Visit Today
Are you looking to have a nurse call system fitted at your own property, care home or the home of a loved one? We recommend that you speak to TTSS first. This will give one of our surveyors the opportunity to assess your requirements and guide you towards the right solution for your needs, whether you have an existing system which needs updating or are looking for a completely new set up.
Call now: 01255 423345 or email: info@ttss.org.uk