Whether you are looking for supply only or supply and fitting, TTSS can provide you with the high quality safe that you need to keep your valuables secure.
TTSS is a registered dealer for the supply and installation of Insafe equipment.
Whether you are a homeowner looking for a reliable place to store items such as passports and spare keys, or you require a safe for your office where you can keep essential paperwork and business documents, we can help. No modern home or business premises should be without a safe, and whatever your budget or requirements, we can provide a product to match.
Safes are available in a variety of sizes and styles, but whichever one you choose, rest assured that it will be built with security and durability in mind.
We can provide a complete range of safes form the HomeGuardian with a cash rating of £4,000 – £5,000 to the EuroGuardian with a cash rating of £6,000 – £150,000. For higher value amounts we can provide bespoke vaults with cash ratings of £500,000 and higher.
All of our safes are insurance approved and are tested and certified by LPCB to European standards EN 1143-1, EN 14450-S2 with high security locks tested and certified to European standard EN1300.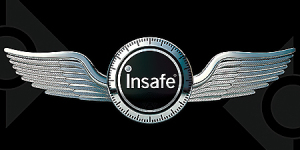 As well as offering a diverse range of safes to our customers from across Essex & Suffolk, we can also offer safes with a range of different locking options available, including keylock, combination and electronic digital combination safes. Internal shelving and drawers can also be incorporated where required.
If you are looking for a leading supplier of high quality safes, including models specifically for IT equipment all with fireproof ratings, look no further than TTSS.
Call now for more details or a quotation.
Call now: 01255 423345 or email: info@ttss.org.uk