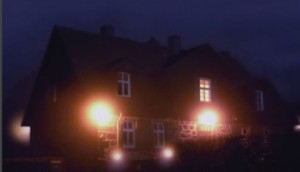 A professional security lighting solution from TTSS is much more than just a courtesy product.
The Police recommend security lighting as the first line of defence; as it is such a deterrent against many petty crimes and vandalism.
Being able to automatically control lights is the key. PIR Detector activated lighting is kinder on the environment and provides a more cost efficient operational running cost.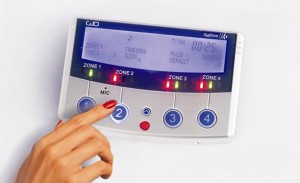 Keypad control units such as the Digizone offer individual control of areas in addition to additional features including sounder units, automatic timers, visual indicators of activity and manual override.
Whatever your safety or security requirements, TTSS can provide a security lighting system that can carry out simple and complex tasks including simultaneously triggering not only floodlights or infrared illumination control, but also activating individual CCTV cameras, DVR's, pagers and other alarm warning devices.
Such are the proven benefits of controlled security lighting it is also an excellent safety measure for staff and clients where areas may be dark (especially during winter months) and female members of staff may feel vulnerable, illuminating the area when required is vital.
At TTSS we have provided many different types of lighting systems over the years, but the constant has been our trusted manufacturer of products, GJD.
Whether you require high-powered flood lighting triggered by wireless or wired PIR detectors, or decorative down lighter spots controlled via a timer, TTSS can provide the solution for you.
Call now: 01255 423345 or email: info@ttss.org.uk
We only supply top quality products from brands we trust: