Commercial Fire Protection
It is estimated that around 80% of businesses that have to close because of fire, never re-open again, and with this in mind, it is essential that you protect your property with effective and reliable fire alarm.
At TTSS we have experience in working with businesses throughout Essex, Suffolk and the surrounding areas, helping them to protect their premises from the threat of fire.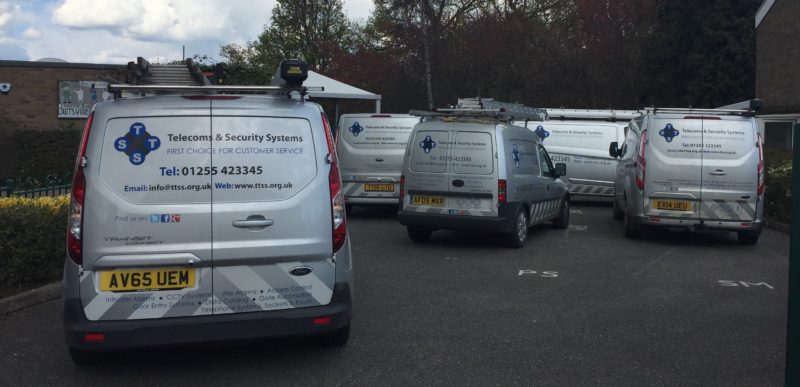 Trained by the FIA (Fire Industry Association)
All staff at TTSS have been trained by the FIA (Fire Industry Association) in the design, install, commissioning and maintenance of all types of fire alarm system.
It is a legal requirement that all fire alarm systems must have a valid maintenance contract in place.
At TTSS we are fully equipped to carry out the service and maintenance of any type of fire alarm system.
All maintenance regimes are carried out in strict accordance to BS5839-Part 1.
Whether we are installing a new state of the art fire alarm system or just servicing your existing system you can be assured of reliable and personal service.
We cater for small single zone systems to large multi-zone systems including Conventional and two-wire systems, Analogue Addressable Systems, Wire-Free Systems and integrated hybrid systems.
We can also provide for remote monitoring of any fire system through our Central Monitoring Station for a direct key holder and or Fire Brigade Response.
Call now: 01255 423345 or email: info@ttss.org.uk