TTSS Ltd work closely with a partner company to survey, tender and install portable fire extinguishers to suit our customers' needs.
All the extinguishers supplied are EN3 kite marked approved, ranging from a small 2 ltr foam extinguisher to a large 50 ltr wheeled unit.
After the extinguishers have been installed in accordance with British Standards 5306 – part 8, the customer or the customers' nominated person is trained on how to inspect their extinguishers.
Our partner company also supplies and installs specialised equipment to help prevent the misuse of portable fire extinguishers, such as covers and alarmed units. This equipment is very popular in schools, pubs, night clubs and factories. All extinguishers are installed with the correct usage signs mounted above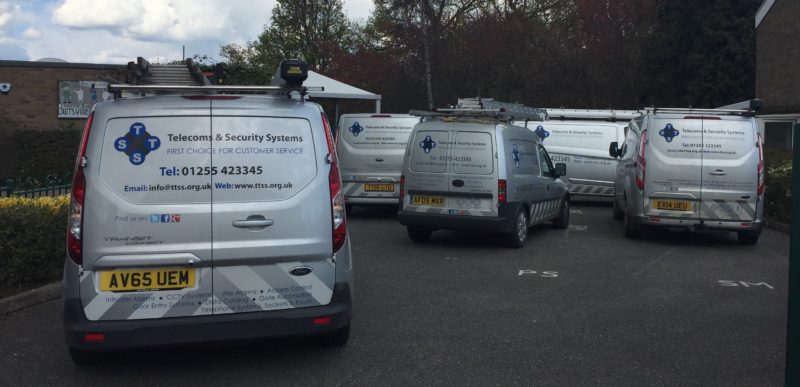 Do you need your existing fire extinguishers serviced and maintained?
The answer is YES!
When asked to quote for the maintenance of your equipment, our partner company will visit your premises and tender using a summarised equipment report. After the tender has been accepted, the engineer assigned to your site will contact you to schedule a convenient appointment.
At this time, you will be made aware we offer staff training in the use of extinguishers at no extra cost during the service inspection. This is an ideal way of complying with the employers latest regulations with the least amount of disturbance and cost.
During the service maintenance inspection, you will be informed on any areas that do not have the minimum requirements for a safe means of escape, then shown any defective equipment discovered. Our partner company will only install or replace equipment after your permission has been granted unless otherwise agreed. A full location report will be created and you will then receive a certification of all your extinguishers maintained in accordance with BS5306 part 3, furthermore, certificates will be generated on your staff who undertook on-site training.
All technicians are BAFE ST104 trained and are fully competent to give advice in installation standard, risk assessments and service standards, detailed reports on additional equipment or services can be issued on request.
Call us today for all of your Portable Fire Extinguisher service and supply needs.
Call now: 01255 423345 or email: info@ttss.org.uk